Meet our team of speech therapists
Angie Taylor
Speech Therapist, M.A. CCC-SLP/ owner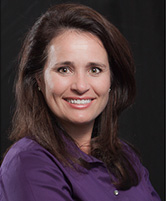 Angie Taylor is the proud mom of Jackson & Zachary and wife of Brandon Taylor, Air Force Reservist/ Government civilian. The daughter of a 29 year Marine Corps Veteran, she spent much of her life at Camp Lejeune, North Carolina before relocating to Florida in 1999.
As a former Special Education teacher she offers a diverse background in special populations with exceptional emphasis on educating caregivers. Angie also recognizes how difficult it can be to coordinate care with multiple players and has structured her business to meet the needs of local families.
Angie's experience includes recent work in a hospital based setting, home health, skilled nursing facilities, and schools. She is a Summa Cum Laude graduate of East Carolina University and University of Central Florida. Angie is also a recipient of multiple Awards for Continuing Education (ACE) from the American Speech-Language-Hearing Association. In her free time, you can find Angie cheering her boys on a baseball or football field.
Angie's specialty areas of treatment include: Pediatric feeding/swallowing, Cognitive linguistic disorders, Traumatic Brain injury, Early Intervention, and speech/language therapy across the lifespan.
Angie's certifications include: TOTS: Tethered Oral Tissues Specialty Training, Sequential Oral Sensory (S.O.S.) Approach to Feeding , Vital Stim (adults) and Beckman Oral Motor Protocol. She has received multiple awards for Continuing Education from the American Speech Language Hearing Association.
Monet Payne
Speech Therapist, M.A. CCC-SLP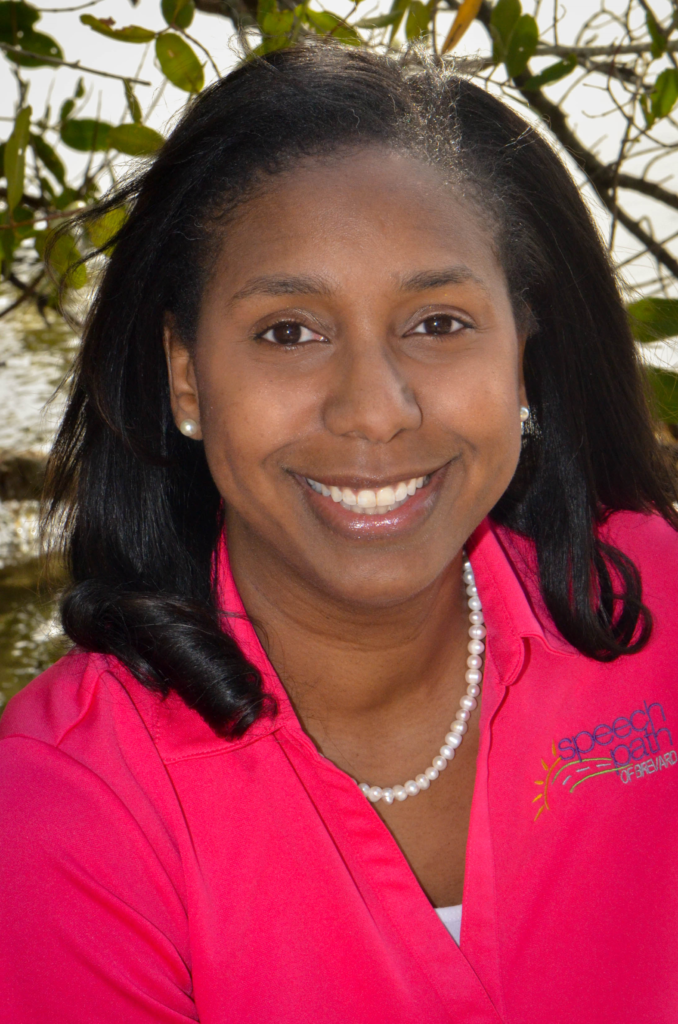 Monét's clinical expertise evolved from time in the following settings:
SUNY-Buffalo Speech Language & Hearing Center, Private Practice and Hospital (as an intern with Diversified Services, Buffalo, NY) Skilled Nursing Facility (Beechwood continuing care as an intern in Buffalo, NY) and School-aged children (as a SUNY-Buffalo intern in Buffalo, NY).
In 2005, Monét began her work as a full-time school-based Speech-Language Pathologist and has experience in the state of Florida and North Carolina. In 2014, Monét became a part-time associate of this office. She has experience with pediatric/adult articulation and language disorders and pre-kindergarten diagnostic evaluation team. In addition, she specializes in the following areas:
Child Speech (Articulation) and Language Disorders
Early Intervention for speech and language delays (children 0-3)
Developmental Delays (ie: Down Syndrome)
Feeding Difficulties
Autism Spectrum Disorders/ Pervasive Developmental Disorders (ASD/PDD)
Auditory Processing Disorders
Parent Education: Teaching practical ways to help children learn language during every day routines
Pragmatics / social skills
Oral Motor Treatment
Speech and Language Treatment for Mentally Handicapped Children
Reading and Writing Disorders
Fluency Disorders
Cognitive Disorders (Dementia, Traumatic Brain Injury)
Pre-literacy Delays
Joan Mamey
Speech Therapist, M.S. CCC-SLP
Picture and bio coming soon!
Stefanie Elledge
Speech Therapist, M.S. CCC-SLP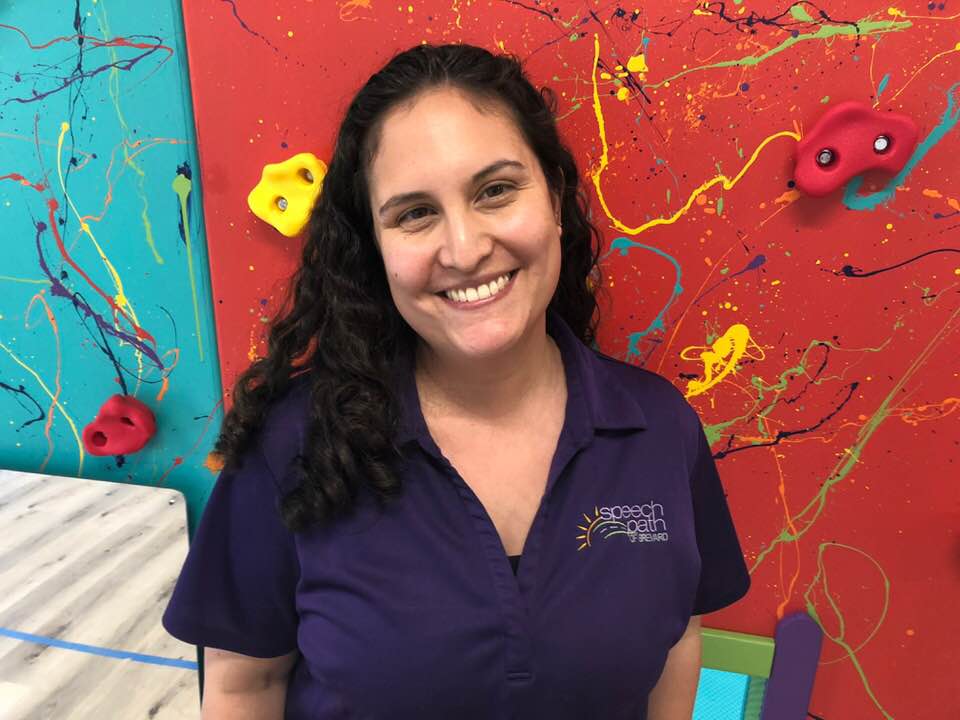 Stefanie Elledge is a nationally and State of Florida licensed and certified Speech-Language Pathologist. She was awarded her Bachelor of Arts from Utah State in Logan, Utah and her Master's of Science from Seton Hall University in South Orange, New Jersey. Stefanie's clinical expertise evolved from time in the following settings: Early intervention, home health, schools and private practice.
In 2017, Stefanie became a full-time associate of this office. She has experience with PROMPT therapy. In addition, she specializes in the following areas:
Child Speech (Articulation) and Language Disorders
Early Intervention for speech and language delays (children 0-3)
Developmental Delays (ie: Down Syndrome)
Autism Spectrum Disorders/ Pervasive Developmental Disorders (ASD/PDD)
Fluency Disorders
Tongue Thrust Therapy
Pre-Literacy Skills
Parent Education
Pragmatics/ social skills
Oral Motor Treatment (PROMPT)
In addition, Stefanie has completed additional training/ certifications in the following areas:
PROMPT trained
Kaufman Intervention with Apraxia of Speech
Social Pragmatic Language Deficit
Executive Functioning Skills
Bite-R Articulation Tool
Megan Hill
Speech Therapist, M.S.CCC- SLP
Picture and bio coming soon
Melissa Antler
Speech Therapist, M.A. Clinical Fellow- SLP
Picture and bio coming soon